It takes a long time to build a successful aviation business and after 35 years we are still working hard to keep building the success. Our people drive this business with their passion for flying, safety, wilderness and customer satisfaction.
Fleet Helicopters continually aims to provide high quality, safe, cost effective helicopter services Australia wide.
Fleet Helicopters specialises in operations conducted in hard to access locations and difficult environments and aims to be the aviation provider of choice in remote areas. With our wide-ranging level of experience across a multitude of industries and varied locations we have the ability to tailor a custom aviation solution suited to each client's specific needs.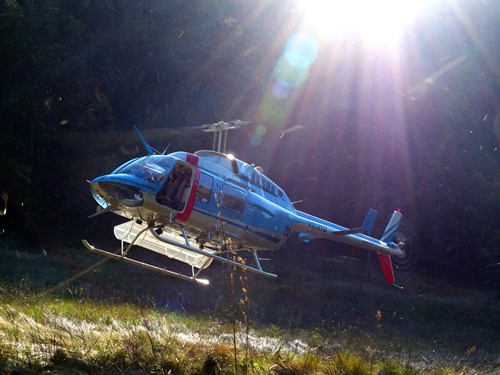 The Fleet Helicopters company group has conducted operations across every state and territory in the country. With our maintenance, refuelling and logistical support entities we can seamlessly plan and conduct operations anywhere, anytime.
Fleet Helicopters prides itself on conducting open, honest and frequent communication with all stakeholders involved in our operations and welcomes feedback from all concerned. This ensures we are continually able to improve the quality and safety of all our services.